Delvag Reinsurance
The risks to be insured are becoming increasingly complex and diverse, which also affects the aviation industry in particular. In order to meet the associated, steadily growing demand for reinsurance, the underwriters of the Reinsurance Division look after this third tier of insurance business. Delvag's involvement in these markets thus completes the captive trio of primary insurer (Delvag) and broker (Albatros) and is therefore an integral part of the risk management of Delvag and Lufthansa Group.
In its role as captive insurer Delvag develops both traditional and non-traditional reinsurance solutions. With an underwriting policy geared to sustainability, the division makes an important contribution to the success of both the Delvag Group and the Lufthansa Group as a whole.
Central function for the group
In 2020 Delvag carried out a strategic realignment of its reinsurance business. In the future, Delvag will refrain from actively writing third-party business on the external market in order to be able to focus even more strongly than before on its role as a captive insurer for the Lufthansa Group.
Based on its expertise from active participation in the reinsurance market, Delvag plays a key role in optimising the insurance cover required by its parent company. For example, in the areas of employee benefits, property and travel insurance, participations are underwritten by way of reinsurance.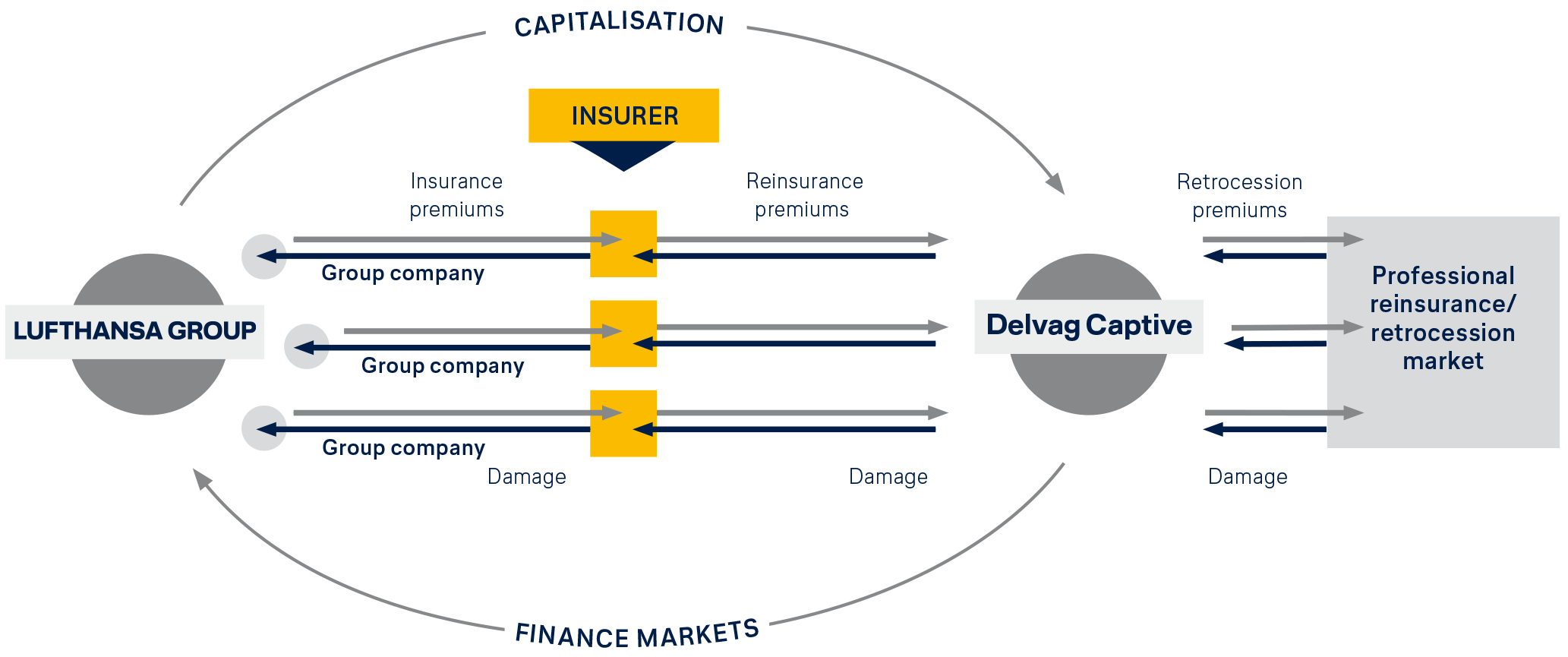 In reinsurance, Delvag both actively assumes risks from the business of its owners and also acts as a link to the external reinsurance or retrocession markets. This is how Delvag optimises capital management in risk hedging.
With the help of Delvag's reinsurance specialists it has already been possible in the past to underwrite insurance cover for the Lufthansa Group that could not otherwise be placed on the market, which is also a big advantage of the described captive role.
In the future, the role of the reinsurance sector will grow with the growing challenges of an increasingly developing world with new risks and loss potentials.