Delvag appoints new head of insurance and reinsurance
Tobias Winkler is new head of underwriting division / Kay Griese goes into early retirement
Press Release / 29.06.2020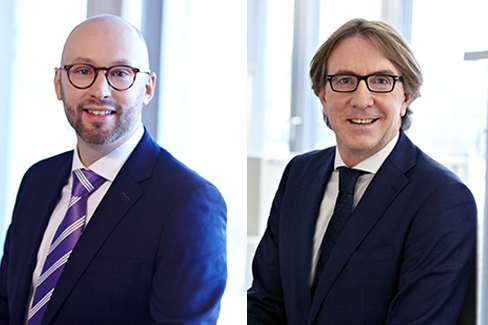 Delvag Versicherungs-AG has appointed Tobias Winkler as Senior Director Aviation, Marine & Reinsurance. He succeeds Kay Griese, who is going into well-deserved early retirement.
The 37-year-old Winkler will take over his position on 1 July 2020 and reports directly to the Board of Directors.
In the newly formed role of Senior Director Aviation, Marine & Reinsurance; Mr. Winkler will be responsible for the marine, aviation and reinsurance lines. He will also steer the strategy for this division. In addition to managing and developing the relevant teams, one of Winkler's central tasks is to strengthen the captive role for the Lufthansa Group, develop relevant markets and products as well as further continue the digital transformation of Underwriting.
Tobias Winkler is a highly experienced risk manager in both the national and international business environment with many years of experience in the insurance industry. He started his professional career at Standard Life, then held various management positions with a focus on Pensions and Employee Benefits and most recently headed the Employee Benefits department at Albatros Versicherungsdienste GmbH, the in-house broker of the Lufthansa Group.
Executive Board member Lorenz Hanelt commented on the appointment: "I am very pleased that we have won an extremely experienced and competent insurance specialist for this role. He brings many years of professional experience in supporting national and multinational companies and a track record of developing and successfully implementing strategies to increase operational efficiency and profitability. I am looking forward to working with him and wish him much pleasure and success in his new role".
Tobias Winkler is married and has three children.
By Maria D'Antuono
Delvag Versicherungs-AG
Head of Marketing & Communication
Tel. +49 221 8292 309
maria.dantuono@delvag.de